Xcavate Robotics has developed a number for patent pending technologies to both fast track emissions reduction – please contact us to find out more.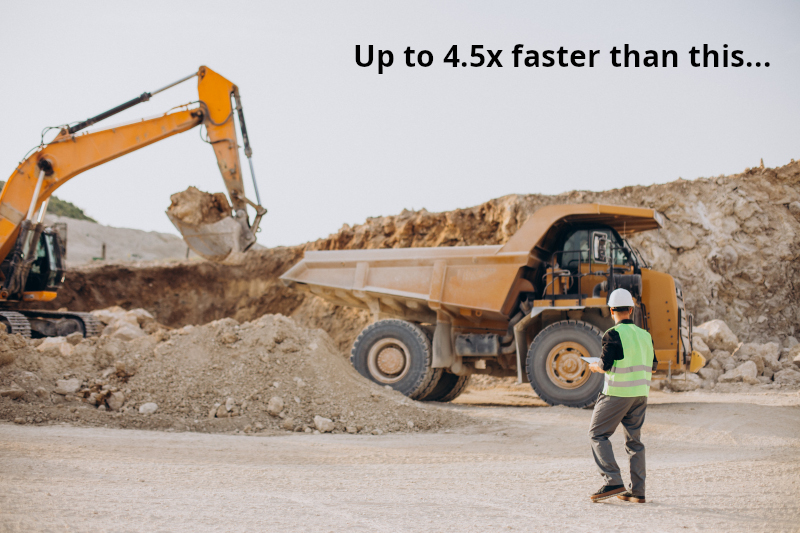 UP TO 4.5x PRODUCTIVITY ENHANCEMENT
Reducing the amount of force required to cut through the ground and eliminating the lift-turn-empty-return cycle of excavators, we can excavate and move earth up to 4.5x more efficiently than current methods depending on the geotechnical make up of the ground.
REDUCING ENERGY CONSUMPTION TO ENABLE BATTERY ELECTRIFICATION
With our low energy excavation solution (patents pending), we have taken a different approach to overcoming the energy density limitations of current battery technology. Whilst established manufacturers and incumbents alike have yet to come up with a solution that addresses the markets environmental and social requirements, our solution offers both a low cost path to electrifying existing excavators, up to a 4.5x productivity increase to encourage adoption and additional benefits such as easy autonomy.
REDUCED CARBON CONSTRUCTION – ABOVE & BELOW GROUND SPACES
We also have intellectual property relating to reducing both embodied and operating emissions for both subterranean and above groun indoor spaces.