Xcavate Robotics is a London based company focused on fast tracking the reduction of the 30 gigatonnes of annual CO2 emissions from the world's 5.4 million diesel excavators and more from the tractors used on the large farms that produce most of our food. With backing from the British Robotics Seed Fund and other investors, we have developed a unique low energy excavation and implement pulling systems that are being launched in 2023.
Our UK and US based team and advisors have over 120 years of experience in the industrial automation, engineering and construction sectors which we aim is to create technology that can solve some of today's most pressing economic, environmental and social issues.
WE ARE HIRING! so if you are a talented engineer, marketing or management professional looking to join a company working to make a real impact on the world in which we live, then do please get in touch using our contact form.
OUR TEAM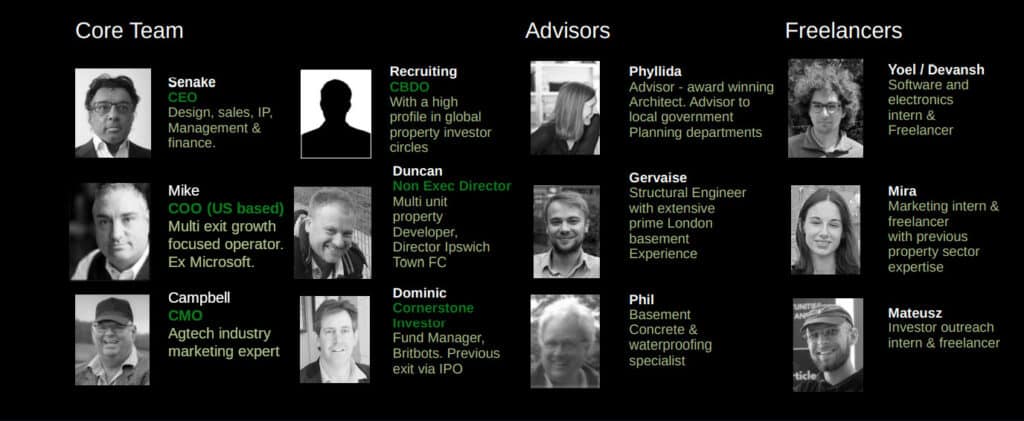 History
The company was set up in 2017 to bring a number of robotics and 3D printing based construction sector innovations to market. After spending two years exploring areas in which we could add the most value, we raised investment in 2019 to develop cutting edge innovations in the fields of both excavation and subterranean construction. Having built and tested a number of prototypes over the past three years, we have arrived at a solution that can make a real difference by increasing the productivity and reducing the emissions of both new and existing excavators.
Founder
Senake Atureliya was inspired to set up the business to follow in his father's footsteps who was responsible for the delivery of 100's of affordable homes as Chief Engineer of the National Housing Authority in Zambia. He has experience setting up an running a production line machinery company as well as working on multi unit housing projects in the UK and US.